Contact us
Unforgettable team buildings, New Year's celebrations...
escape (work)shops, conferences, events for large groups, or school activity days.
Contact us
Contact us
Congresses, conferences, large groups, team building ...
school activity days and more. There is nothing better than discovering the city's secrets and getting to know the city's sights and real history while playing an exciting game!
Contact us
TEAM BUILDINGS, BIRTHDAYS, NEW YEAR'S CELEBRATIONS, PROGRAMS AND EVENTS FOR LARGER GROUPS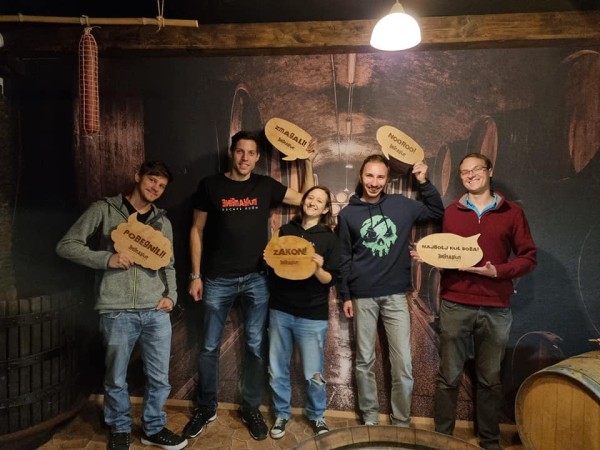 ESCAPE TEAMBUILDING ENIGMARIUM®
A visit to the Escape Room Enigmarium® is excellent team building even for larger groups! For your event at the desired date, we reserve and coordinate the dates so that you start the escapes at the same time, we extend the time of the event, and after the escapes our space is available for socializing. We offer upgrades with personalized puzzles and catering.

BIRTHDAY CELEBRATION
Getaways for birthday parties, anniversaries of all kinds, bachelorette parties, bachelorette parties and other celebratory events. For younger children, accompanied by animators. Invitations, diplomas, gifts, the possibility of banquets – everything that goes with it. Excellent entertainment, from the stunning beginning to the sweet end.
WINESPERIENCE® ART
In an innovative workshop, you can transform into a real painter and connoisseur of wines while having a fun and creative time. We upgraded the concept of socializing and painting by getting to know the wealth of Slovenian wine. Everything you need – from the canvas to the paintbrush is waiting for you at the location, just book an appointment and get ready for a fun experience!
ESCAPE WORK(SHOP)
Participants first try out a fun room escape game. Then, through analysis and reflection, they learn the importance of gamification and entertainment as approaches used by even the largest and most successful international companies, such as Google, Red Bull and Lego, to develop the competencies of their employees and improve their business results.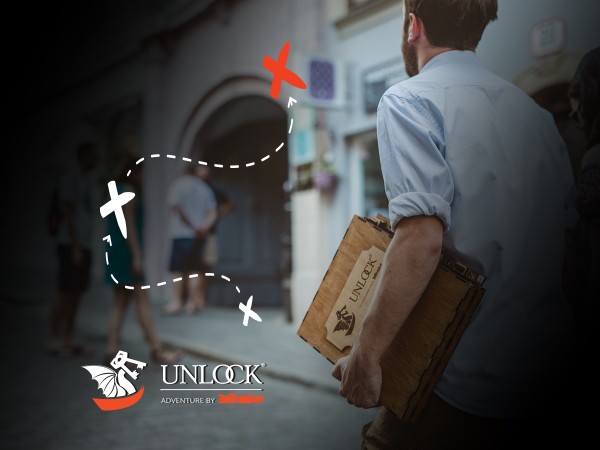 TEAMBUILDING UNLOCK®
An original urban adventure! On a playful journey through the city center, plenty of fun challenges await you, where you will unlock the secrets of the city, learn about the unknown, allow yourself to be pleasantly surprised and have great fun doing it! Gather a team, even up to 100 people and more, and book an unforgettable teambuilding adventure!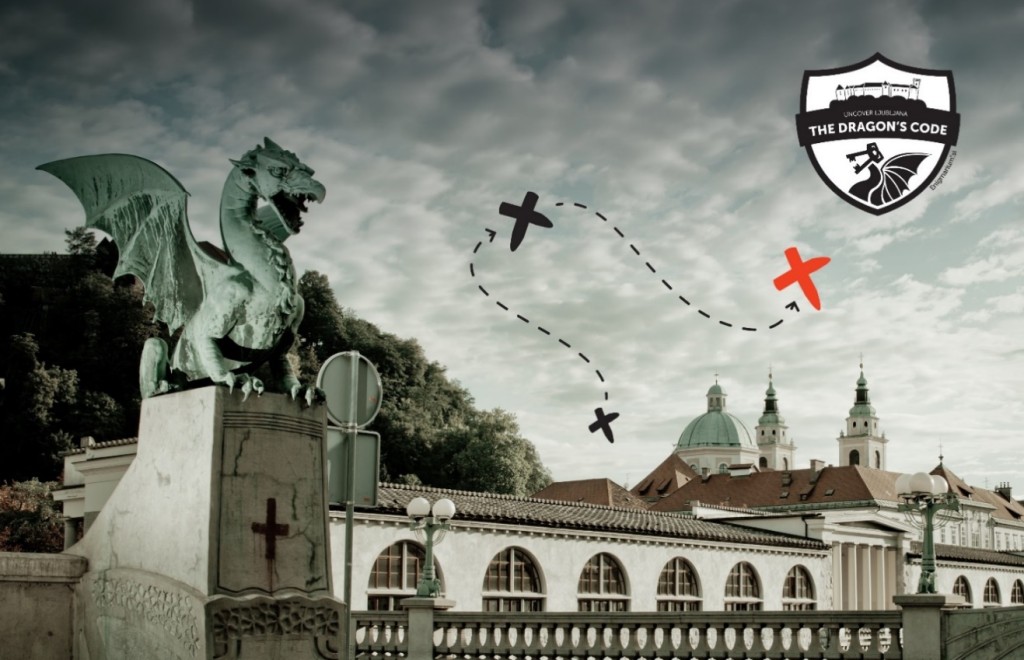 TEAMBUILDING DRAGONS CODE
Superb teambuilding, a gamified fun adventure that takes place via a mobile phone application and a tour of the strict center of Ljubljana all in one. After an opening speech from the game master, players set out on foot, following in the dragons' footsteps to discover puzzles, see sights and solve quests – and maybe even meet a dragon at the end!
QUIZ "FOLLOWING THE FOOTSTEPS OF THE FLOOD MAN"
During the picturesque one-hour boat-trip along the Ljubljanica, there is a fun quiz full of witty questions related to mysteries, legends and Ljubljana. Before disembarking, we announce and reward the winners. The possibility of choosing a vessel. Possibility of catering. The possibility of adapting the teambuilding content and quiz questions to the company's industry.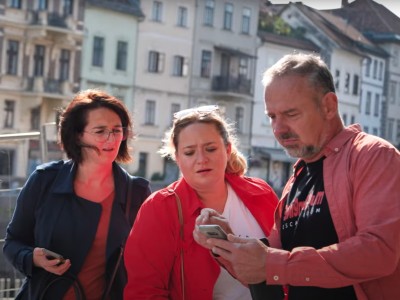 CUSTOM PROGRAMS FOR UP TO 500 PEOPLE AT THE SAME TIME
Combined programs can include several different programs – up to 500 people at the same time: part of the players play Unlock, part of the players play Dragon's Code, part of them play the quiz on Ljubljanica. If you want to use the principles of gamification to activate your target group, we are definitely the best address with the most references.
CONTACT US
Events tailored to your needs!
Contact us and we will be happy to find the right solution for your event - We can impress up to 500 participants at the same time, or we can prepare a program especially for you!
CONTACT US
CONTACT US
GAMIFICATION and custom experiential marketing!
Call us, we are the right address (and the ideal partner for tenders) in the field of revitalizing cultural heritage, city centers, digitization in tourism, creating unforgettable events and new tourist attractions!
CONTACT US
Sensperience – a unique interactive sensory (non)theatrical game
SENSPERIENCE is the deepest, unique interactive game you can play in Europe. It's not a theater, it's not an escape room and it's not a house of horrors. There are no puzzles, no ciphers and no wrong decisions.
It is played in a team of players, lasts 90 minutes and be careful: you sit on a chair blindfolded throughout the game. Forget about not seeing within minutes as you hear sounds, smell scents, touch objects, talk to the drama players you meet in your game, and your gamemaster is your guide to help you see and be move in the imaginary world you are in.
You will feel strong emotions and a rush of adrenaline – but in reality nothing will threaten you. Sensperience® is without a doubt the most immersive gaming experience you can have. A 90-minute adventure awaits you that will completely overwhelm all your senses!